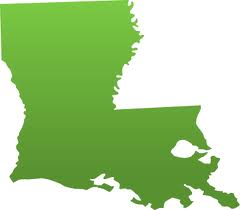 Louisiana moved up two spots to number two in Insure.com's ranking of states with the most expensive auto insurance rates. The website says Louisiana drivers average annual rate is $1,921, 46% higher than the national average. Insurance Commissioner Jim Donelon says an excessive amount of litigation is a factor.

"The number one difference between us and other states is our claims to litigation ratio," Donelon said.
Donelon says legislative efforts to address cut down on the number of lawsuits following accidents have been unsuccessful. He says another factor for high rates is that 40% of drivers carry minimum car insurance limits and that leads to more lawsuits.
"When they are involved in the accident and they see on the television every evening, lawyer ad after lawyer ad that they can cash in on even a minor collision it's very tempting to them to take advantage of it," Donelon said.
He says distracted driving is also pushing auto rates up.
There is new technology that can lead to lower your premiums. He says some insurance companies, like Progressive, are using a product called usage-based insurance, which measures how far and how you drive.
"If you do a lot of jack rabbit starts, hitting the breaks suddenly from high rates of speed, how far you go and what speeds you travel at."
Read the entire report
here
.