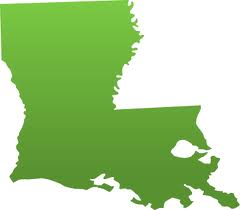 New Census numbers show Louisiana added nearly 22-thousand residents to its population from July 1st 2014 to July of this year. Demographer Elliot Stonecipher says the slight increase is due to more births compared to deaths and an increase in citizens from foreign countries.

"The only gain in migration that Louisiana had was almost 8,300 more international in-migrants," Stonecipher said.
Stonecipher says Louisiana finished with a net loss of 7,400 residents, when you look at migration totals within the United States. Meaning, the bayou state lost more of its residents to other states than they took in. He says that problem could get worse, if oil prices remain low.
"The big thing next year will be how much out-migration is happening because of the loss of jobs in the oil and gas industry," Stonecipher said.
Louisiana' population is at four-point-six million and since 2010, the state has grown by 137-thousand residents, which is a three-percent increase.
The state lost a Congressional district following the 2010 census, but Stonecipher doesn't expect that to happen again in 2020, unless there's a massive loss of jobs in the oil industry, because of low oil prices.