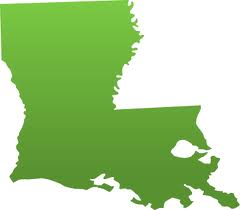 The Bayou State could lose $3.6 billion in homes, businesses, and infrastructure over the next 50 years if Louisiana does not take action to stop the massive coastal land loss problem. That's according to a study by the LSU Economics and Policy Research Group. Researcher Stephen Barnes says they studied the direct impact of land loss in different areas of the state.


"What we really find is that areas further inland that we often don't think of as being very tightly connected to the state's land loss problem, do in fact have a lot at stake here."

The study has determined economic losses between $390-million to $600-million for cities like Lafayette and Baton Rouge if no action is taken to restore the coast. Barnes says Lake Charles has become a hub for commerce, but it faces $490 million in business disruptions from land loss.
"Historically, it's been far enough inland to be relatively protected from storm events, however, land loss brings those damages closer to the city center."
Statewide, the study finds Louisiana could lose nearly $8 billion dollars in wages and consumer spending if no action is taken to restore the coast. But Barnes says if Louisiana goes through with its 50 year Coastal Master Plan to restore the coast, it will create jobs and boost the economy.
"Those investments generate between $1.1 billion and $1.5 billion in economic activity and support between 7,800 and as much as 10,500 jobs."