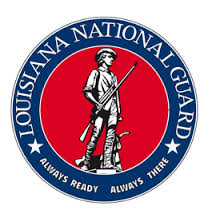 The Louisiana National Guard Museum at Jackson Barracks will open a Desert Storm exhibit in February to mark the 25th anniversary and they're seeking the help of current and former guardsmen. Museum Director Captain Heather Englehart says they're searching for items to help tell the story of how the National Guard assisted in Operation Desert Storm.


"Artifacts that can be anything from, 'I drank out of this mug that was sent to me by so and so or I found this thing while I was there' to copies of their photographs."
Englehart says the museum is really struggling to find videos from that time period. She says if any guardsmen has a particularly interesting story, they're willing to interview them on camera.
"We will have screens that kind of do soundbites from the different interviews and share what their experiences were like and we're looking at the lower ranking individuals to give their perspective."
Any past or present National Guardsman can contact Beverly Boyko at (504) 278-8024 to donate artifacts. Englehart says anyone who participated in the operation is encouraged to come forward to share their experience.
"It's interesting once you start to talk to people and they start telling you the things that they may think were kind of mundane or the things that they don't think that much of but it really helps to paint that picture of what life was like."