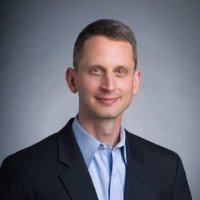 Kyle Duncan, the Louisiana nominee for the federal Fifth Circuit Court of Appeals seat will go before the Senate Judiciary committee today. Attorney General Jeff Landry has been lobbying for Duncan, who was nominated by President Donald Trump. He says especially for conservatives, this is an easy selection.


"This is actually as easy as asking Michael Jordan to do a layup on a basketball court. When you look at Kyle Duncan's legal record and the work he's done in Louisiana, this is a no brainer."
Senator John Kennedy sits on the committee and has yet to make a decision on Duncan should be judge. Landry says it's a bit odd that Kennedy is taking so long to decide on an individual with Duncan's record and skill set.
"This is an opportunity to put a young, conservative, someone is a strict constructionist basically in the same mode as Neil Gorsuch."
Many Democrats have come out to voice their disapproval of Duncan for his conservative stances on LGBT rights and abortion. But Landry says you're not looking for someone with a political view to fill this position but someone to interpret the law.
"I think that Kyle has the temperament and has the experience that shows, hey, he will be a protector of the law."