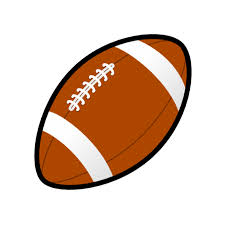 Officials with the Camping World Independence Bowl in Shreveport are excited about their December 26th contest that pits North Carolina State versus Vanderbilt. Bowl Spokesperson Stefan Nolet says the ACC and SEC matchup marks the second time in three seasons the two conferences have played each other in this bowl. He says both teams finished the season strong.


"So we're expecting a really good game. Historically, 12 of the past 17 games here at the Independence Bowl have been decided by seven points or less so chances are it's going to be a really great game here."
Kick off for the Independence Bowl is at 4 p.m. Nolet expects Vanderbilt fans are excited because they haven't been to a bowl since 2013 and seem to travel well. But he says traveling on the day after Christmas can be tough, but…
"We hope that the people here locally and regionally are able to make it out with the day after Christmas being a federal holiday."
Louisiana Tech is also excited about its bowl destination. The Bulldogs will play 25th ranked Navy on December 23rd in Fort Worth, Texas in the Armed Forced Bowl. Athletic Director Tommy McClelland expects this will be a high scoring game. He says the kick-off is at 3 p.m. and predicts tons of fans will attend, like in past bowl games.
"It's an easy drive, get in your car that morning to drive over to Amon G. Carter Stadium at TCU, watch the game and be able to drive back, so we do anticipate a large crowd."
McClelland expects anywhere from 500 to a thousand students will attend the game. He says they were presented the option to play Army in the Heart of Dallas Bowl or a top 25 Navy team, so they selected the team that would give players another new experience.
"We feel like that's the better opponent for our team that we have, we have a pretty good team. We selected a better team, a better matchup. And also it would be a third bowl in three years."