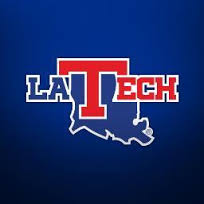 Louisiana Tech is one of the five universities nationwide to receive a one-point-four million dollar grant to produce more secondary math and science teachers. The grant money comes from the Howard Hughes Medical Institute. Louisiana Tech's interim dean of the College of Education, Doctor Don Schillinger, says they are very excited about this.
"We have an opportunity to provide highly qualified teachers to the region and to support education initiatives across the region," Schillinger says.
Schillinger says the grant is for a five year time period but he hopes their teacher preparation will remain sustainable for many years to come.
"The 1.4 million is just a small part of what we're going to need to have a sustained program for a long time," Schillinger says.
Schillinger says this grant focuses on the STEM area of education, which means science, technology, engineering and math. He says because of the curriculum, the university has created many partnerships with local school districts to ensure the students get field experience.
"It is a very rigorous program. What is really different about it is instead of going through the traditional track for teacher education in math and sciences, is teachers will actually be receiving degrees in their specific content areas," Schillinger says.