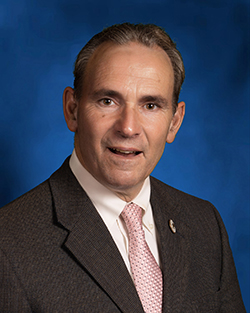 A state lawmaker is facing disciplinary action from the state ethics board after using campaign money to feed his gambling addiction. Thibodaux Representative Dee Richard says medication he took for Parkinson's disease caused the sudden addiction in 2012, as he was not a compulsive gambler before.


"I never gambled before much in my life, never cared for it. Just something I had no interest in until the beginning of 2012, and it's tied to a medicine I took called Pramipexole, or Mirapex, and I'm convinced it caused it," Richard said.
A class action lawsuit tied 250 patients taking the same drug to sudden gambling addictions. The Ethics Board will decide Friday what action to take against the legislator. Richard says he's prepared to accept responsibility for his actions.
"I've ruined my life financially. Probably my politics as well, but that's fine. I did wrong, and I accept responsibility. Gambling ruined my life, and it's something I never thought would happen to me," Richard said.
Between 2012 and 2015, Richard spent $37,000 from his campaign fund on gambling before getting off the drug a year ago. Richard says he's already agreed to pay back the money to his campaign account.
"It was wrong, and I did it. When you have an addiction, you do a lot of things. I've never had an addiction before in my life, and I don't wish any addiction on anybody, much less gambling. It's terrible," Richard said.
The term limited representative adds he'd like to finish out the remaining two years of his term, if the board agrees. The story was first reported by Jeremy Alford of LaPolitics.com.