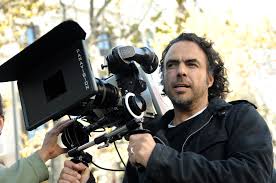 A bill to stabilize the state's film tax credit program heads to the House floor, with support from the tourism industry and small businesses. Jo Banner with River Parishes Tourist Commission says local businesses see a 30% hike in their bottom line when productions film in the area.


"They spend a lot of money at our locations, at our businesses, police and fire departments, schools, and even our churches," Banner said.
Banner says the more tourists they have coming to the area, the more jobs that are being created. She says media coverage of movie productions in the River Parishes equates to advertising the Tourist Commission can't afford.
"These are just three of them that I have in my collection. This is over $300,000 in generated earned media value. That's over our entire advertising budget that we have for the Tourist Commission," Banner said.
Gabriel Markel with Markel Lumber in New Orleans says his family's business has been around for more than 90 years. He says the film industry has been a huge benefit to his business, as he supplies materials for sets. He adds that he also gets his supplies from other Louisiana companies.
"When the movies are rolling at full speed, we're purchasing about a million dollars' worth of material from Louisiana sources. So it's important to us, and it's important to these guys," Markel said.