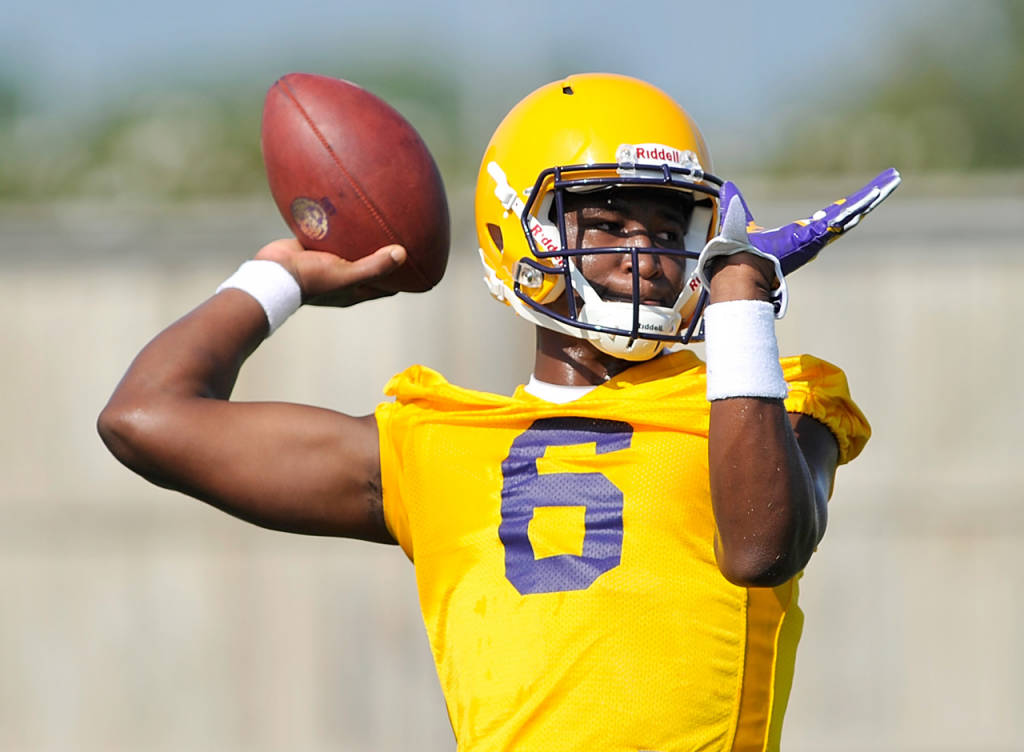 LSU football quarterback Brandon Harris received death threats following the Tiger's devastating season opening loss to Wisconsin. Head coach Les Miles hopes the person writing these messages doesn't really know what he is saying and will not act on the threats.


"Football games are certainly awfully important to football coaches, and players, and fans that go to the game but if good ole weekly death threats are something that you're into then I think maybe you're making the wrong decisions."
Harris received one twitter threat telling him to kill himself and another said Harris would be murdered. Miles says they will give the information to law enforcement to find out who is threatening Harris.
"Whatever information that you have, whoever signed off on it, whatever that social media address is. Let's give it to somebody that can legally go pursue it."
Harris has been replaced in the last two games by junior Danny Etling. Miles hopes whoever wrote these threats only meant them in a mundane and insincere way but it's gone too far.
"It's unconscionable that somebody would do that."