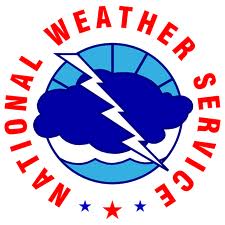 Strong winds left a wake of destruction in Avoyelles Parish. Marksville Fire Chief Jerry Bordelon says it has not yet been confirmed if a tornado touched down. He says Walmart sustained the most damage, including an 18-wheeler being flipped over behind the building.


"Walmart was damaged considerably. Damage to the roof, damage to the outside of the building also, damage to, I think, some vehicles in the parking lot with shopping buggies, "Bordelon said.
There were also damage reports in Allen and Beauregard Parishes. Reeves Police Chief Waylon Bertrand says several homes and vehicles sustained damage as a result of strong winds. Five people were killed across the South from the severe storms.
Our next major weather event is Friday when snow and ice is in forecast for north and central Louisiana. Patrick Omundson with the National Weather Service in Shreveport says cold air arrives tonight and precipitation is expected to arrive on Friday.
Snow accumulations in Monroe and AlexanLouidria are expected to be less than one inch. Omundson says right now the models show a 70% chance of icy precipitation in Monroe on Friday.
"Right now we're in the stage of verifying the models are in agreement that we'll probably have an event midday Friday into maybe part of Friday evening," Omundson said.