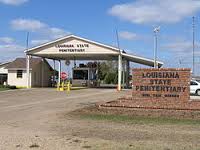 A new report says felons in Louisiana face more employment obstacles that any other state. The average number of job restrictions for felons in the US is 123, but Louisiana has 389. Allyson Fredericksen, with the Alliance for a Just Society, says many of the restrictions are state laws that prevent convicted felons from being hired for certain positions in fields like health care and government offices.


"It really makes it hard for people who are coming out of jail to actually find any type of employment that pays well enough for them to actually pull themselves up and reintegrate into society," Fredericksen said.
Behind Louisiana, Illinois has the most restrictions with 258, which is 131 fewer than Louisiana. Fredericksen says Louisiana makes it tough for recently released inmates to get their life back on track.
"Really they're sentenced to a life of poverty. We also found, and other organizations have found, that if you're poor, then you're going to be trying to find ways to pay for your daily essentials," Fredericksen said.
Fredericksen says this problem can often lead ex-felons returning to a life of crime to make money. She says some of these restrictions need to be lifted.
"When there's already so much competition for good paying jobs, then when there's restrictions, it makes it even harder," Fredericksen said.
Fredericksen says the Alliance for a Just Society is seeking to eliminate the lifetime legislative bans to employment and review the restrictions to see if they are all still applicable. They also want to ban the box on applications asking if someone has a criminal record to prevent discrimination.