Posted on 5/21/2018 5:57:00 PM.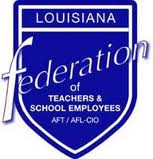 A survey from the Louisiana Federation of Teachers indicates that 61 percent of union members support a statewide walkout or strike to accomplish their goals of better school funding and pay raises. The survey was inspired by a series of successful teacher's strikes in other states. LFT president Larry Carter says they're ready to send a message to the legislature.
More
Louisiana Federation of Teachers, Larry Carter, survey, teacher strike
---
Posted on 5/21/2018 12:17:00 PM.
Breaux Bridge Representative Mike Huval's distracted driving bill found a surprising amount of success but ultimately failed to cross the finish line. The bill would bar drivers from touching their phone while on the road. Huval says the surprising momentum the legislation gained indicates a growing interest in safer roads.
Mike Huval, Breaux Bridge, Safe Driving
---
Posted on 5/21/2018 12:10:00 PM.
New Orleans is the only city that has been invited to bid for the 2024 Super Bowl, potentially setting the stage for the Big Easy's 11th time hosting the big game. Saints Owner Gayle Benson will pitch NFL executives on hosting Super Bowl 58 on Wednesday.
Greater New Orleans Sports Foundation President Jay Cicero says unlike past years, there are no competing bids.
New Orleans, 2024 Super Bowl, Greater New Orleans Sports Foundation
---
Posted on 5/21/2018 7:18:00 AM.
A Louisiana legend has passed away. LSU says Billy Cannon died peacefully Sunday at his St. Francisville home. Cannon led LSU to a national title in 1958 and won the school's only Heisman Trophy in 1959. In 2015, Tiger Rag President Jim Engster asked Cannon about winning college football's most prestigious award.
Billy Cannon, LSU, Heisman Trophy, Joe Alleva
---
Posted on 5/21/2018 4:16:00 AM.
Today is the funeral service for former First Lady Elaine Edwards, the onetime US Senator, actress, seamstress, and wife of Edwin Edwards. Elaine married Edwin in 1949, remaining married for 40 years, and three terms of her husband's governorship. Biographer Leo Honeycutt says a life in politics wasn't exactly what she had in mind.More
Elaine Edwards, funeral, Leo Honeycutt, First Lady, Edwin Edwards
---
Posted on 5/21/2018 3:50:00 AM.
The Miss USA finals are tonight in Shreveport. It's an event that not only brings glamour to northwest Louisiana, but the pageant is also expected to produce a five-million-dollar economic impact. Shreveport-Bossier Convention and Tourist Bureau spokesperson Chris Jay says the contestants have enjoyed their time preparing for the big night.
Miss USA, Shreveport, Hirsch Coliseum, Chris Jay
---
Next Entry