Posted on 12/11/2017 2:50:00 PM.
Totals are in for last week's historic snow event and Kentwood saw the most with 6 and a half inches. That's according to Shawn O'Neil with the National Weather Service in Slidell, who says parts of the Baton Rouge area saw three to five inches.
More
Kentwood, National Weather Service, Shawn O'Neil, snow fall
---
Posted on 12/11/2017 1:39:00 PM.
Gas prices in Louisiana are on a steady downward trend, as the current statewide average of $2.26 is 4 cents lower on the week. AAA Fuel Analyst Don Redman says they expect gasoline demand to weaken throughout the winter, which translates to better prices at the pump.
don redman, gas prices, AAA
---
Posted on 12/11/2017 12:42:00 PM.
Authorities in St. Landry Parish are investigating the finding of a 21-year-old woman's body in Lake Dubisson. The body was found this morning, but a search was started Sunday after a fisherman reeled in an unusual item from the lake according to Sheriff Bobby Guidroz.
murder, st. landry parish, Sheriff Bobby Guidroz
---
Posted on 12/11/2017 10:48:00 AM.
Former Louisiana Governor Kathleen Blanco has announced she is fighting an incurable form of liver cancer. It traveled from her eye after she was diagnosed in 2011 with ocular melanoma, a dangerous and rare cancer. Chief of Surgical Oncology at LSU Health New Orleans Dr. Adam Riker says the key to get Blanco's immune system strong to slow the progression of the cancer
.
kathleen blanco, liver cancer, pearson cross, adam riker
---
Posted on 12/11/2017 8:00:00 AM.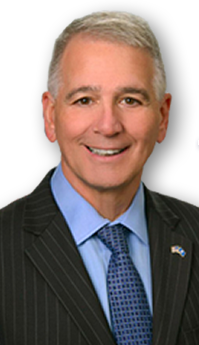 LaPolitics Weekly reports Congressman Ralph Abraham is considering a run for governor in 2019. Abraham says he hasn't made any decisions, but a number of people are asking him about it. ULM Political Science Professor Joshua Stockley says the Richland Parish physician will need to boost his name recognition.
More
Ralph Abraham, Governor's race 2019, election, governor, ULM, Joshua Stockley
---
Posted on 12/10/2017 11:15:00 AM.
Former Governor Kathleen Blanco has disclosed that her previously diagnosed eye cancer has spread to her liver and she says there's no cure. Blanco says she has a difficult battle ahead of her.
"I have begun a treatment program that hopefully, over time, will quell these cancer demons," Blanco said in a letter to Louisiana residents. "No treatments have yet been identified to actually cure this type of melanoma, so a variety of treatments will likely be necessary over time."
Kathleen Blanco, Governor, John Bel Edwards, Hurricanes Katrina and Rita
---
Next Entry