Posted on 7/25/2017 12:35:00 PM.
Jefferson Parish Sheriff Newell Normand announced his retirement today, as the most vocal sheriff in the state will soon take to the airwaves. After spending 10 years at the helm of JPSO, Normand says a good leader knows when it's time to leave. He adds good leaders evaluate opportunities.
More
Newell Normand, WWL Radio, JPSO,
---
Posted on 7/25/2017 12:01:00 PM.
Both of Louisiana's U.S. Senators have voted in favor of debate on a healthcare bill. Senior Senator Bill Cassidy has authored amendments to the GOP replacement bill, but they haven't gained much support.
More
Pearson Cross, U.S. Senate, Affordable Care Act
---
Posted on 7/25/2017 11:06:00 AM.
Michelle Southern reporting.
Alabama Republican Congressman Mo Brooks is making waves with a campaign commercial in which he uses audio from the shooting at the GOP baseball game that injured House Majority Whip Steve Scalise. The ad notes Brooks came to the aid of those wounded in the attack at a Virginia baseball park.
Mo Brooks, Steve Scalise, Congressional Shooting, Silas Lee
---
Posted on 7/25/2017 10:43:00 AM.
The 2017 NBA All-Star Game brought nearly $45 million to the state, according to a new LSU study. Co-author of the report Dr. Stephen Barnes says visitors spent a total of $24 million in the region over the weekend.
More
Stephen Barnes, NBA All-Star Game. New Orleans
---
Posted on 7/25/2017 5:02:00 AM.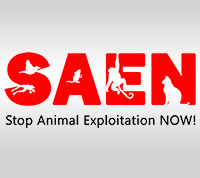 National watchdog, Stop Animal Exploitation Now, believes the $100,000 fine against the University of Louisiana at Lafayette for animal abuse at its New Iberia research laboratory does not go far enough. SAEN Co-founder Michael Budkie says the USDA previously took significant action against another facility for killing a large number of animals.
More
SAEN, Michael Budkie, animal abuse
---
Posted on 7/25/2017 4:04:00 AM.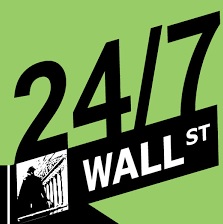 New Orleans and Baton Rouge are among the most segregated cities in the nation, according to a report from 24/7 Wall Street. New Orleans came in at number six on the list, and Baton Rouge ranked thirteenth. Editor-In-Chief Doug McIntyre says that's because of population concentration in the cities.
More
Doug McIntyre, 24/7 Wall Street, New Orleans, Baton Rouge
---
Next Entry