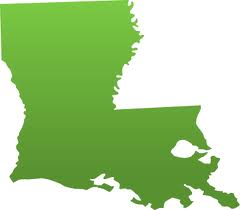 Louisiana came in dead last on US News & World Report's new best states ranking. Analyst Lindsey Cook says Louisiana ranks near or at the bottom for the economy, government, crime, and opportunity. She says healthcare was one of their biggest weighted categories, and in that Louisiana did poorly across the board.


"We have healthcare quality in Louisiana is 41 in that. We have public health Louisiana is 44, and we have healthcare access 32," Cook said.
Cook says even with the recently expanded Medicaid program, health rankings like obesity won't improve overnight. She says Louisiana ranks 39th for infrastructure and 42nd for transportation. She says education was also a big category, and the Bayou State came in at number 46.
"Higher education Louisiana ranks 46 in that, and also pre-k through 12 education where Louisiana ranks 44," Cook said.
Cook says Louisiana was knocked down on the list for its high incarceration and crime rates, as it came in last for corrections. But she says Louisiana did fare well in some areas.
"Pre-school enrollment number 9. Low debt at college graduation number 6. Fewest nursing home citations also number 6. Number one in child wellness visits," Cook said.