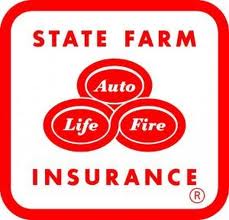 A study from State Farm finds Louisiana ranks 11th in the US in paid wind claims. Spokesperson Roszell Gadson says in 2015, State Farm paid 3,300 wind and tornado claims on structures around the state. Gadson says last week's tornado outbreak illustrates we we are in a very active part of the country when it comes to severe weather.


"Severe thunderstorms, tornadoes, wind storms. It doesn't have to be a tornado to cause catastrophic damage to your home."
Texas ranked number one with more than 11-thousand paid State Farm wind and tornado claims. Gadson says State Farm encourages Louisiana residents to take advantage of Severe Weather Awareness Week by checking to make sure their insurance policy covers wind claims.
"The last thing you want to do not pay attention to your policy year after year and you have a catastrophic loss and figure out that your policy was not up to date and you didn't have the coverage that you needed."
2016 has already been active year for severe weather. He says they're currently working with policyholders who were impacted by last week's severe weather and tornadoes.
"Working with some of those homeowners to make sure that those who lost their homes have a temporary place to stay and those who had damage will have the resources they need to repair that damage and get things back to normal."