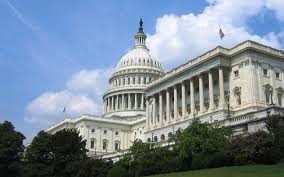 Louisiana's congressional delegation is gearing up to tackle some big issues in the 115th United States Congress. Congressman Ralph Abraham was sworn in Tuesday for his second term representing northeast and central Louisiana. He says a big priority for his district will be creating and protecting jobs in agriculture.


"Those are hand in hand, literally, in the 5th District because agriculture employs so many people," Abraham said.
Abraham says while national issues like Obamacare and securing the borders will dominate many conversations in Washington, he's also focused on Louisianans' concerns. He says an important issue for the Bayou State will be rebuilding energy resources.
"In all of Louisiana, oil and gas revenues certainly need to come up, and hopefully with President-elect Trump at the helm, you're going to see the global and the national economy just expound exponentially," Abraham said.
Congressman Mike Johnson took his first congressional oath of office, as the former-state representative now represents the 4th District. Johnson says he's looking forward to rolling back regulations on businesses.
"We've had this tremendous amount of the federal bureaucracy imposing new regulations on business and industry over the last several years. So we're going to dial that back a bit and try to un-stifle, as it were, the free market again," Johnson said.
Johnson says rebuilding and strengthening the military is a key issue. He says bolstering our military bases is important for the nation as a whole, and especially for people in the 4th Congressional District.
"We're the home to two of the nation's most important military installations, Fort Polk and Barksdale Air Force Base, and collectively they have multiple billions of dollars of economic impact for the state," Johnson said.