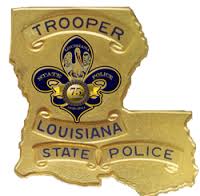 State Police say a West Carroll Parish woman has been arrested in the shooting death of her husband. A television report says the victim was killed a day after his birthday. Senior Trooper Michael Reichardt says they responded to a call of a shooting in Epps shortly after midnight Tuesday.


"Once our guys got there, they were able to interview the wife, 44-year-old April Sollars, and she confessed to shooting her husband, which is 43-year-old Larry Carroll," Reichardt said.
Reichardt says Sollars has been charged with second degree murder. He says she was booked into the West Carroll Parish Jail without incident, and the investigation is ongoing.
"Our guys are working in conjunction with the West Carroll Parish Sheriff's Office and Epps PD. It's still under investigation. It just happened a couple days ago, so it's in the very early stages," Reichardt said.