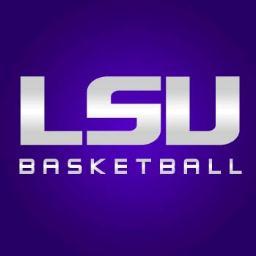 The LSU Tigers struggled to make shots, while Alabama's Retin Obasohan had a career night and the Crimson Tide came into the Maravich Center and defeated the Bayou Bengals 76-69.
LSU shot just 39% from the field, 5-of-20 from 3-point territory and 20-of-35 from the free throw line.

LSU led 36-31 at half. But Tigers didn't have any answers for Obasohan, who finished with a career-high 35 points. Obasohan had 23 points in the 2nd half. Bama also got a good game from Justin Coleman, who had 21 points and was 5-of-8 from 3-point territory. Riley Norris also played a key role as he had 16 rebounds.
LSU was led by Craig Victor, who scored a career-high 21 points, but only had 7 points in the 2nd half. Ben Simmons had another double-double, 20 points and 10 rebounds. But Simmons was 10-of-19 from the free throw line.
Antonio Blakeney, who has been scoring the ball well lately, only had 3 points on 1-of-6 shooting. Tim Quarterman scored just five points and was 2-of-10 from the field.
It was LSU's first SEC loss at home and it knocks the Tigers out of first place. LSU came into the game tied with Kentucky for the top spot in the league. The Tigers are now 16-10 overall, 9-4 in the SEC.
LSU will need to get back on the winning track on Saturday when they visit Tennessee.