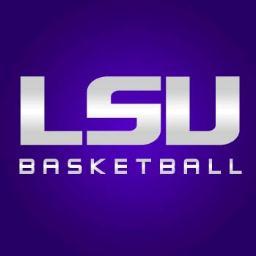 For much of the year, LSU has leaned on freshman sensation Ben Simmons to win games. But on Saturday against Mississippi State, it was the Tigers other much hyped freshman that led the way in an 88-77 victory over the Bulldogs.
Antonio Blakeney scored a career-high 31 points on 11-17 shooting from the field, including four 3-pointers. Blakeney also had 7 rebounds.
This game did not start well for the Tigers. They fell behind by 14 points in the 1st half, but Keith Hornsby hit three 3-pointers to help spark a rally that led to a 43-35 lead at halftime.
Hornsby had his best game in the SEC as he scored 25 points and finished with five 3-pointers.
LSU's only double digit scorer was Simmons who had 16 points, 9 rebounds and seven assists.
The victory improves LSU's record to 15-8 overall, 8-2 in the SEC and in sole possession of first place in the league. The Tigers went into the day in a tie for first place with Texas A&M, but the Aggies lost to South Carolina 81-78.
LSU faces both of those teams in the coming week. They visit the Gamecocks on Wednesday and then host the A&M on Saturday.