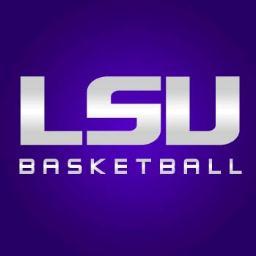 LSU Athletics Director Joe Alleva, who is also on the NCAA Men's Basketball Tournament Selection Committee, did not sound too hopeful of the Tigers chances of receiving an invitation to the Big Dance when speaking to ESPN radio in Baton Rouge on Friday morning. Now those chances are slim to none after a bad loss to Tennessee on Saturday.

The Volunteers easily defeated the Tigers 81-65. It's the worst loss of the season for LSU. It's also the first time LSU has lost back-to-back SEC games. LSU is now 16-11, 9-5 in the SEC.
Tennessee was able to win the game without its best player. Kevin Punter, who averages 22 points a game, sat out the contest with a foot injury.
The Vols didn't need Punter, as LSU's defense put up very little resistance as Tennessee shot 49% from the game from the floor and a blistering 65% in the 2nd half. The Volunteers scored 50 points in the 2nd half.
LSU shot 40% from the field, but the only two that did anything offensively was Ben Simmons and Antonio Blakeney. Simmons had 21 points and 9 rebounds, but also had 8 turnovers. Blakeney had 20 points and 7 rebounds.
The Tigers' Craig Victor was held to six points, Tim Quarterman had 6 points and Keith Hornsby was scoreless. Hornsby didn't play in the 2nd half because of an injury.
Simmons was not in the starting line-up for LSU. Coach Johnny Jones told ESPN commentators that Simmons didn't start because of academic issues.
The big issue for the team is that they will likely have to win the rest of its games, including all of their contests in the SEC Tournament in order to get in the NCAA Tourney.
Quite a let down for a team that came into the season with hopes of being in the Field of 68.