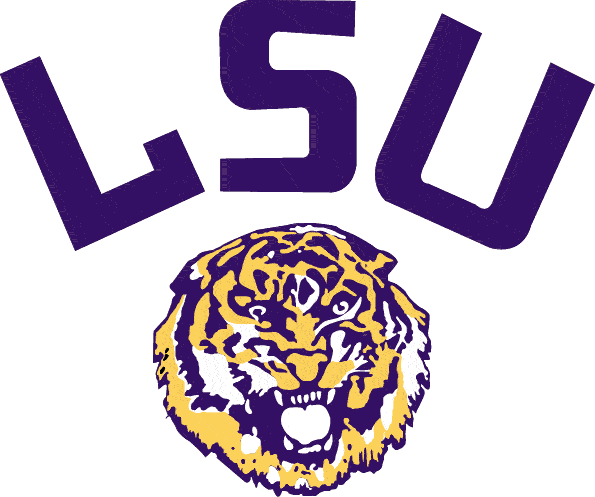 LSU raced out to a 20-0 lead in the 1st half, but had to hold on for a 23-20 win over Mississippi State in the SEC opener.The victory improves LSU's record to 2-1 overall, while the Bulldogs fall to 1-2, 1-1 in league play.


How it happened: LSU jumped on Mississippi State early with two first quarter touchdowns. Wide receiver DJ Chark caught a 37 yard touchdown pass on a beautiful pass to the back of the end zone by quarterback Danny Etling. Leonard Fournette scored his first touchdown of the season with 35 seconds left in the 1st quarter for a 14-0 lead. Fournette added a 25-yard TD run and the Tigers led 20-0 in the 2nd quarter.
Mississippi State made it interesting in the 4th quarter with two touchdowns, sandwiched around the recovering of an onside kick. Arden Key ended the Bulldogs rally with a crushing sack that led to a forced fumble with 1:35 left to go.
Stout Defense vs. State: LSU's defense was very good for much of this game, as they were fast to the ball and there were very few missed assignments or missed tackles. LSU's defense had six sacks and the Bulldogs were just 1-for-14 on 3rd downs. Defensive end Lewis Neal led the way with 1.5 sacks and 8 total tackles. Key also had two sacks. The Tigers ran more of a 4-3 front, instead of 3-4 and it paid off.
Mississippi State didn't find the end zone until 4:10 left in the game.
Former Rummel standout gives State a spark: Mississippi State's starting quarterback Nick Fitzgerald wasn't bad, but he was far from great. Fitzgerald threw for just 120 yards and rushed for 13 yards.
Bulldogs Coach Dan Mullen called on former Rummel standout Damian Williams in the 4th quarter and almost led State to an improbable victory. Williams was 5-of-8 for 94 yards and one touchdown.
Etling and Fournette leads LSU's offense: A very good game for Danny Etling in his first start as an LSU quarterback. Etling was 19-of-29 for 215 yards and a touchdown. He was really good on 3rd downs, 6-of-9 for 100 yards.
Fournette returned to the field after missing last weekend's game with a bruise on his lower leg. The junior from New Orleans showed he came to play in the 1st quarter, with a devastating stiff arm on a Bulldog defender. Fournette rushed for 147 yards and two touchdowns, but he also fumbled twice, losing one of them.
Trickeration: LSU tried a little razzle-dazzle in the 1st quarter. There was a reverse on the first series, Fournette threw a pass and there was also a pass attempt by Malachi Dupre, who tried to throw the football to Etling. None of the plays were successful, but it was still fun to watch.
Offensive line shuffling: Three starting offensive linemen were injured in this contest. Right tackle Toby Weathersby left the game and was seen on the sidelines in a walking boot. Left tackle KJ Malone had cramping in his leg, but returned. Right guard Josh Boutte also needed help getting off the field twice, but finished the game. Starting center Ethan Pocic also saw time at left tackle.
Coach Les Miles said after the game he's optimistic that all his o-linemen will be ready for next Saturday, with Weatherby as the biggest question mark.
Growden gets his kicks: LSU's punter Josh Growden was not impressive in the first two games, but he was outstanding against Mississippi State. Growden had 5 punts and averaged 49 yards a boot. He had a 61 yard punt that forced State to start from their own 21-yard line on their final possession of the game. Growden also had a 65-yard punt.
Up next: LSU heads to the Plains for a matchup against Auburn at 5 PM on September 24th. Auburn lost to Texas A&M 29-16. The Tigers are 1-2 and have struggled to score against Power 5 teams. They lost their season opener to Clemson 19-13, came back to beat Arkansas State 51-14. Auburn has lost six straight at home.