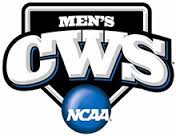 LSU went into its College World Series rematch with TCU ready to prove they were a better team then what they showed in a loss to the Horned Frogs on Sunday. While, LSU made some tremendous plays in the field, too many relievers were not on their game and the bats were quiet for most of the game in an 8-4 loss.

The game got off to a good start for the Tigers. LSU took the lead in the 1st inning, Kade Scivicque had an RBI single.
But TCU responded with three runs in the 2nd inning. All of those runs were charged to LSU starting pitcher Zac Person.
The Tigers came back to tie the game by scoring two runs in the 3rd inning. Jake Fraley had an RBI triple and scored on a wild pitch.
LSU didn't score again until the 9th inning, when Andrew Stevenson had a one-out RBI double. LSU had seven hits on the night. Alex Bregman finished his great career with a 1-for-4 performance at the plate, with a run scored. He also made a great play on a grounder up the middle.
TCU relief pitcher Trey Teakell (3-1) was the winning pitcher as he retired all 13 batters he faced.
The game got away from LSU in the 5th inning as Austin Bain allowed three runs. TCU added two more runs off Jesse Stallings in the 7th inning.
LSU pitching walked five and four of them came around to score.
Many LSU fans will complain that Coach Paul Mainieri didn't stick with relief pitchers Hunter Newman and Doug Norman long enough. The two combined to strike out 5 in 2.2 innings.
LSU's season ends with a record 54-12.