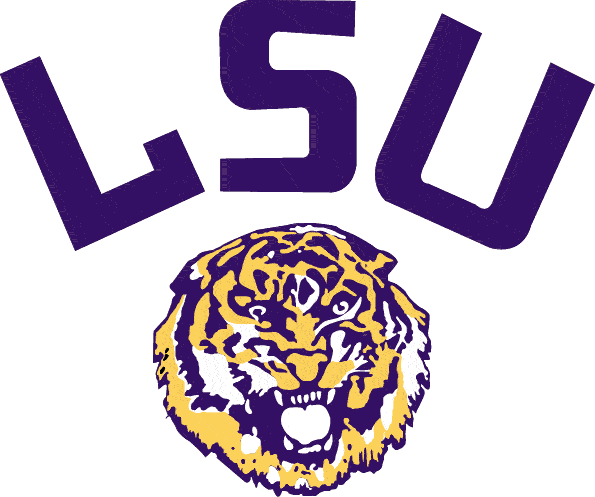 What appeared to be a last-second victory for the LSU Tigers, turned out to be a crushing 18-13 defeat to Auburn. Danny Etling threw a game-winning touchdown pass, but after it was reviewed by the instant replay judge, it was determined the Tigers didn't get the snap off before the clock struck triple zero.


How it happened: Auburn kicker Daniel Carlson tied a school-record with six field goals and LSU's offense could only mount two decent offensive drives. LSU scored the lone touchdown on a four-yard pass from Danny Etling to tight end Foster Moreau. The other good drive was the final one. The Tigers went 60 yards on 13 plays, but time ran out before they could finish the game winning drive.
LSU's Offense: LSU's passing game was non-existent for most of the game. There were a variety of reasons why, Etling missed some throws, dropped passes and bad protection. You can throw play calling into it as well, as the Tigers were conservative.
Leonard Fournette rushed for 101 yards, but n
egative plays really hurt LSU. Auburn had eight tackles for a loss and LSU was also penalized five times. Etling also had a crucial fumble in Auburn territory in the 4th quarter.
LSU has yet to score any points in the 4th quarter this season.
LSU's Defense: The Tigers gave up 388 total yards, 234 through the air. The Bayou Bengals had trouble getting off the field, as Auburn was 8-of-19 on 3rd down conversions. But it's really hard to blame this loss on the defense.
Jamal Adams, Duke Riley and Kendell Beckwith all had double digits in tackles. Arden Key was credited with a 1.5 sacks and now has 6.5 for the season. Key also had three quarterback hurries.
The defense also had an impressive goal line stand late in the 1st half.
Special Teams: Kicker Colby Delahoussaye was 2-of-3 on field goals. He missed a 51-yarder, but connected from 29 and 25. Punter Josh Growden averaged 37 yards on five punts. They were not pretty punts, but Auburn didn't have any returns.
What it means: The Tigers are 2-2 and hopes of playing in the college football playoffs are dashed. LSU is still alive for an SEC West title, but they'll need to run the table and that's unlikely, considering how poorly the offense has played on the road. LSU still has road trips to Florida and Texas A&M left, plus tough home games against Alabama, Ole Miss and Arkansas.
The bigger picture is that the seat Les Miles is sitting on, continues to get hotter. This team was expected to be a national title contender and LSU has already been removed from discussion in September.
Also, it seems like the lucky breaks that helped Miles win around 10 games a year, are no longer happening for the "Mad Hatter." Somewhere, that 2010 Tennessee team that LSU beat in lucky fashion at the end of the game is laughing.
LSU is also 2-2 for the first time since 2001.
Up next: Missouri makes its first ever visit to Tiger Stadium on October 1st for 6:30 PM kick-off. Missouri beat the pants off of Delaware State 79-0. For the season, the SEC East Tigers are 2-2.