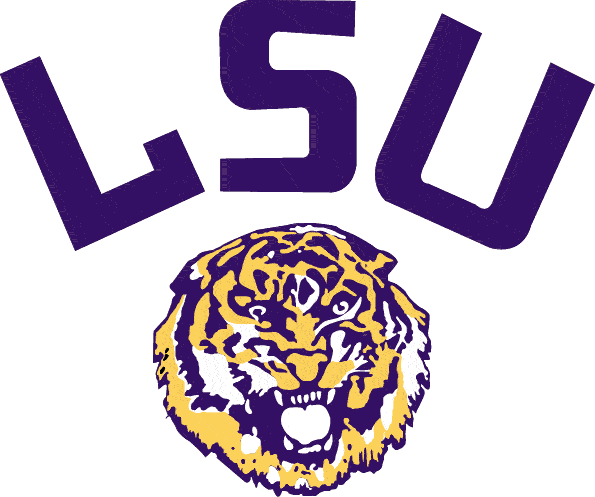 LSU missed on several opportunities in the 1st half and found themselves tied with Arkansas at halftime. But the Tigers capitalized on their chances in the 2nd half to defeat the Razorbacks 33-10.
LSU's two top skill position players had big games. Running back Derrius Guice rushed for 147 yards on 21 carries and three scores. The Tigers are 10-0 when Guice rushes for over 100 yards.
Wide receiver DJ Chark had four catches for 130 yards and his first two receiving touchdowns of the season. It was his 4th 100-yard receiving game of the season.

Chark had his first touchdown catch in the 1st quarter as he was wide open on 45-yard pass from Danny Etling.
But that was all the scoring for LSU in the 1st half. The Tigers could have scored two more touchdowns. But Etling over threw tight end Foster Moreau on what could have been a score and Derrick Dillon dropped another touchdown try. Plus, Conner Culp missed a field goal and Culp also missed two extra points.
Arkansas tied the game at seven right before halftime when running back Devwah Whaley reached the end zone after a 16 yard run.
LSU got the ball to begin the 2nd half and the Tigers marched right down the field on an 8-play, 75-yard drive that ended with a Guice six yard run.
After an Arkansas field goal, Guice would score another touchdown. This time a 33-yard run. LSU finally gave itself some breathing room when Chark ran past his defender and Etling threw a perfect strike for a 68-yard touchdown pass.
Guice capped off his great day with a one-yard touchdown run late in the 4th quarter to finish off the scoring.
Etling finished 11-of-16 for 217 yards and two touchdowns.
Defenisvely, LSU held Arkansas to 318 total yards. Devin White led the way with 14 tackles and has over 100 for the season. Donnie Alexander had 12 tackles, while Donte Jackson had seven tackles, one sack, two tackles for a loss and two pass break ups.
LSU is now 7-3, 4-2 in the SEC and they'll visit Tennessee next Saturday for a 6 PM kickoff in Knoxville.