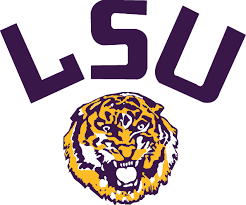 No surprise as LSU head football coach Ed Orgeron says Danny Etling remains his starter at quarterback, but the battle to be his primary back-up continues. Orgeron says all of the quarterbacks on the roster have shown flashes.


"All tied. Myles Brennan, Justin McMillan, Lindsey Scott and Lowell Narcisse and all of them bring something to the table that we feel pretty good," Orgeron said. "Obviously, we have a decision to make there, but we still have time. All of those guys are getting reps, Matt (Canada) is doing a tremendous job in rotating all of those guys reps there. Obviously, we are giving Myles more reps now, because we saw all those guys in the spring."
Orgeron says true freshman Myles Brennan from Mississippi is getting a few snaps with the first team, but not a lot because he doesn't know all of the plays. Coach O says Brennan is one of several freshmen who has looked good at camp
"It's fun to see that ball come out of his hands, but you know what, we have to bring him a long when he's ready, we are not going to throw him into the fire that's the worst thing we can do. We need to let them develop, let Lowell Narcisse develop, give them opportuity and when they are ready give them a chance. But right now, Danny (Etling) is still our number one quarterback."
Orgeron also gave some good news regarding the offensive line. Starting left tackle K.J. Malone is back at practice after missing last Saturday's scrimmage with an undisclosed injury.
But starting center Will Clapp and right tackle Toby Weathersby are still out, but should return soon.
LSU is so thin at offensive line, walk-ons are working as primary back-ups.
Also freshman Aaron Moffitt has been moved from defense to tight end to give the Tigers an extra blocker.
Here are some other nuggets....
Drake Davis is getting most of the chances to return the kicks and punts.
Connor Culp and Jack Gonsoulin are battling to be the field goal kicker. Those two along with Cameron Gamble are working at kick-off duties.
Freshmen defensive backs Grant Delpit and Kary Vincent are seeing snaps with first team.
Ed Paris is missing practice with an injury.