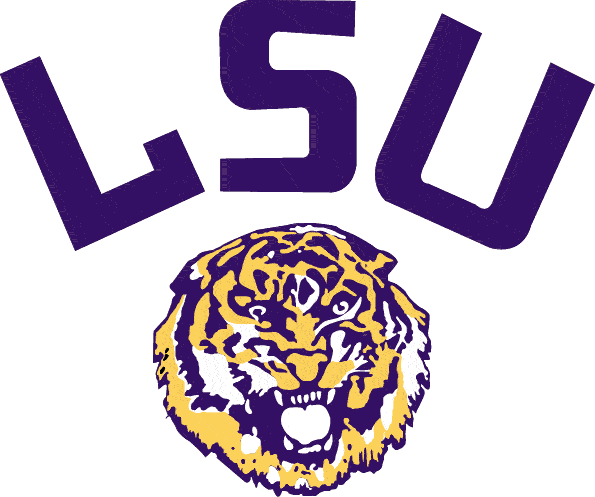 This time Troy held on for the upset victory. In the last meeting between these two schools, Troy led 31-3 early in the 4th quarter, but LSU rallied to win 40-31 for the biggest comeback in school history.
Early in the 4th quarter on Saturday night, Troy led 17-7, but Myles Brennan threw an interception as the Tigers were driving and the Trojans went on to win 24-21.


The stunning defeat raises the concerns over whether Ed Orgeron is the right man for the job. But he's also not dealing with a full deck. Several key starters did not play because of injuries, including Derius Guice, Rashard Lawrence and Toby Weathersby. The Tigers also lost running back Darrel Williams to an ankle injury during the game.
This game got off to a bad start, as on the first play from scrimmage, Nick Brossette fumbled after taking a hit on a run up the middle. Five plays later, Troy QB Brandon Silvers scored on a one-yard touchdown run.
The only other scoring in the first 30 minutes was a 37-yard field goal by Evan Legassey that hit the crossbar on the final play of the first half. LSU's Jack Gonsoulin missed a 35-yard field goal in the first half.
Troy scored quickly in the 3rd quarter as Jordan Chunn scored on a one-yard touchdown run to make it 17-0. Chunn had a huge game as the big senior running back rushed for 27 times for 186 yards and one touchdown. But he also fumbled twice.
His first fumble gave LSU momentum late in the 3rd quarter. It gave the Tigers the ball in their red zone and it set up a seven-yard touchdown pass from Myles Brennan to Foster Moreau.
But a Brennan interception early in the 4th quarter ended the Tigers rally. Troy would eventually stretch the lead to 24-7 on seven-yard touchdown run by Josh Anderson.
Danny Etling replaced Brennan after the interception and threw a 34-yard touchdown pass to Russell Gage. After another Chunn fumble again, Etling led the Tigers on a long 13-play, 92 yard drive that ended with another TD pass to Moreau to make it 24-21. That scoring strike was for 20 yards.
LSU got the ball one last time with 18 seconds left at their own 9-yard line. But Etling was intercepted after a long pass to DJ Chark. Three interceptions on the night for Troy's defense.
The loss ended LSU's 16-game winning streak on homecoming and the Tigers 49-game winning streak against non-conference opponents in Tiger Stadium is over.
And it was probably over before Saturday night, the Tigers Golden Era of football that started in 2001 is officially kaput.
Instead of maintaining a Top 15 program, Orgeron is now facing a rebuilding project, but how long will he get?