Posted on 11/8/2016 6:00:00 AM.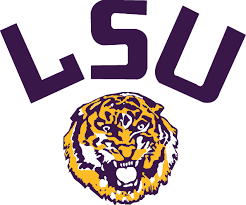 Can LSU avoid the Alabama hangover? The last two seasons, the Tigers have lost to Arkansas after failing to beat the Crimson the Tide the week before. LSU Coach Ed Orgeron says they will not let the Alabama defeat linger.


"This last game will not let game four affect gave five. We're going to be mentally tough. We're going to go up there. We know how tough Arkansas is to play, especially in Fayetteville. This is a big game for Arkansas. This is a big game for us. But as game five all season, we'll continue the same approach and get better. I believe we're just getting started."
Alabama's defense shut down LSU's offense in the 10-0 victory on Saturday. Orgeron says he hopes they can get the running game going against Arkansas.
"You know, when you go back to these first three games we played, we ran the ball very effectively. We had some great play action. We took shots down the field. We managed the clock. We had some long drives. We got to go back to do that. No. Obviously, the team that we just played had a lot to do with it because we couldn't block their front seven."
On Saturday, LSU will visit an Arkansas team that's 6-3 overall, 2-3 in the SEC, but they are coming off a convincing 31-10 win over Florida. Orgeron says the Hogs will present a challenge for the Tigers defense.
"They have a gigantic offensive line. They are very big. Their tackle's 6'10", 300 some pounds, they are very good, they are very well coached. They run the wham, the run the pin and pull schemes, the powers, it's a very pro-style office. Tough, tough, tough."
LSU, Alabama, Ed Orgeron, Arkansas
---