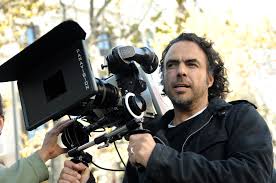 The four candidates running for Lt. Governor discussed how they would improve the film industry in the state at a forum hosted by the Baton Rouge Press Club. Republican Billy Nungesser says when many people see movies filmed in Louisiana, they're drawn to visit so we need to make changes to the current film tax credit incentive program to keep filmmakers coming to the state.


"We've got to make sure we're getting our bang for our buck. We need to restore it to where we've got those movies coming here but we've got to make sure the public thinks we're getting the bang for our buck."
Republican John Young says before this most recent legislative session, Louisiana was number one in the world for film production. He says people from all over the country travel to the state to visit the Duck Commander Warehouse in West Monroe and the Swamp People in Pierre Part.
"We need to make sure there is transparency and accountability but we don't want to throw the baby out with the bath water, we have grown that industry from scratch."
Democrat Kip Holden says it's time to close the loopholes in the film tax credit incentive program that could lead to fraud and wasteful spending.
"State auditors have looked at it and they found the loopholes, close the loopholes. Look at both, not only financial penalties but also criminal penalties."
Republican Elbert Guillory says we shot ourselves in the foot when we made the changes to the film tax credits and we need to cap each movie rather than capping the entire industry. He says every movie filmed here projects Louisiana.
"It shows Louisiana, it helps tourism. People see something and say 'that looks pretty good, I want to go there.' So we should continue that investment in those tax credits."