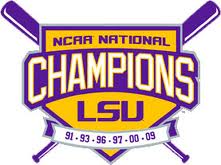 LSU Baseball Head Coach Paul Maineri has decided to start junior left-hander Jared Poche for the Tiger's opening NCAA regional game against Utah Valley on Friday at 2 p.m. in Alex Box Stadium.
Poche is one the more experienced players on this year's team after pitching in the College World Series last season. He says he hopes to control himself better this time around as energy levels are high during the postseason.
"The box is crazy when the postseason gets here. I just remember it being out of control and definitely a lot of adrenaline pumping early so I just have to control that and hopefully get us off to a good start."
Maineri says he thinks Poche's experience will help him to pitch well and confidently despite the postseason pressure.
"I have a great deal of confidence in him. A couple of years ago he pitched the opening game. He pitched the opening game at the College World Series last year. So I think he will be able to handle the pop and circumstance and all the attention and be calm, cool and collected out there. Obviously he is a top pitcher for us so hopefully he'll get out there and pitch the way he did at the SEC Tournament and get us off to a good start."