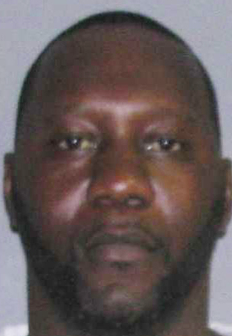 Shreveport Police says they have a man in custody following a domestic situation in which the victim, 27-year-old Rannita Williams was shot and killed on Facebook live. The video shows the shadow of 36-year-old Johnathan Robinson pacing back and forth holding a gun in the video. Police Chief Alan Crump says he allegedly shot at officers outside the home while holding Robinson as a hostage
.
"The suspect fired shots at perimeter officers while on the phone with out hostage negotiator. Officers intentionally disabled the vehicle in which was reported the suspect came on the scene in."
Crump says Robinson is facing second degree murder and felon in possession of a firearm charges. After Robinson was put in custody at the Shreveport city jail, Crump says he became violent again, breaking a water pipe, flooding the jail.
"While he was contained in our city jail, he did become violent against the property and began to destroy property inside the jail and we had to bring officers in to subdue him."
Crump has been criticized about the amount of officers that responded. He said the dangerous situation made it necessary to show up in force.
"Let me say this, other people who wanted to stand by and video in such a dangerous situation. So every officer that was there was necessary."
One officer, Cpl. Robert Entrekin sustained non-life threatening injuries to his wrist.