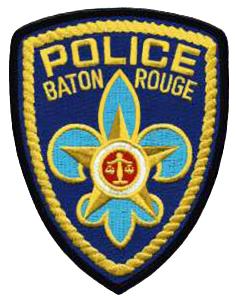 Baton Rouge Police say a 38-year-old man has been charged with cruelty to a juvenile after allegedly beating his son with a belt at his elementary school for getting suspended. Sgt. Don Coppola says Edward Humphrey dropped the child off at his mother's workplace when they received a call from the 11-year-old boy's mother when he was being treated in an ambulance for his injuries.


"It was observed he had a swollen right and left cheekbone area along with large red bruising marks to his upper back."
Coppola says earlier this month, Humphrey was sent to pick up his son from school after being suspended. He says that's when Humphrey allegedly took the 11-year-old to the teacher's lounge and whipped him with a belt.
"Speaking to the child, he advised that his father had disciplined him with a belt before but has never been to the extreme as this was, nor has he caused this much pain to the child."
Coppola says it's unknown if anyone witnessed Humphrey whipping the child. He says this is an extreme case of discipline and is not acceptable.
"For the mother to observe this when the child as dropped off to her and to contact authorities and also get her son the treatment needed, you can imagine they were pretty extreme injuries."