Posted on 4/26/2018 10:11:00 PM.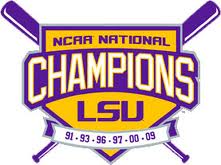 There are serious problems with LSU's bullpen. Four LSU relievers gave up 11 runs in the 6th and the Tigers lost to Ole Miss 14-3.
The eleven runs in an inning are the most the Bayou Bengals have allowed since giving up 10 in an inning to Tulane in 1999.
More
LSU, Ole Miss, John Kodros, Clay MOffitt, Zack Hess
---
Posted on 4/26/2018 2:30:00 PM.

Concerns are being raised about a House bill that includes an application for funding a Boy Scouts project, but did not include an application for a girl scouts project. Girl Scouts Louisiana East spokesperson Mary-Patricia Wray says neither project is guaranteed to be funded, but allowing both applications to be considered would send a message of equality
.
Girl Scouts, Boy Scouts, legislation, Tangipahoa River
---
Posted on 4/26/2018 1:12:00 PM.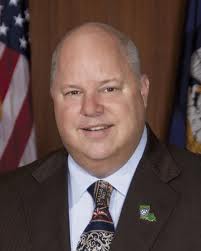 A woman is under arrest for allegedly stealing a horse, and selling it for $1,000 cash on the internet. 27-year-old Sarah Broussard of Scott was booked into the Lafayette Parish Jail on the charge of Theft of Property valued over $500. Ag Commissioner Mike Strain (pictured) says the buyer had no clue the horse was stolen.

"She used a false name to identify herself and advertise to sell a horse for sale on the internet," Strain said.
More
Mike Strain, cyber, crime, Lafayette, Agriculture Commissioner
---
Posted on 4/26/2018 11:45:00 AM.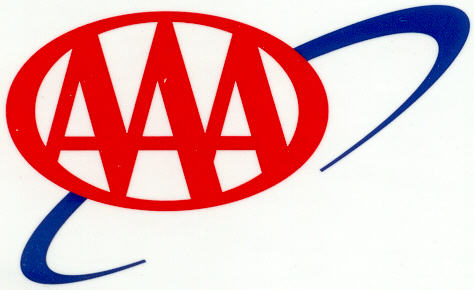 Louisiana now ranks second in the nation with the highest hit and run rate of fatal crashes per capita, according to a new survey from the AAA foundation. The national study concluded there is a hit and run fatality every minute in the nation.
More
AAA, hit and run, fatal crashes, bicyclists, pedestrians
---
Posted on 4/26/2018 11:11:00 AM.
A domestic violence firearms bill cleared a House panel that further restricts possession of a gun by someone who is under a protective order. Currently it's prohibited for an abuser to have a weapon, this bill prohibits among other things carrying a concealed weapon.
More
Louisiana Coalition Against Domestic Violence, firearms bill, homicide
---
Posted on 4/26/2018 6:36:00 AM.
Cuban tree frogs have moved into New Orleans, and are now threatening to muscle out the locals according to the US Geological Survey. The frogs are invasive, and are suspected to have hopped a ride to the Crescent City on palm trees imported from Florida. Ecologist Brad Glorioso says it's a threat to the state amphibian, the green tree frog.
(photo credit: Brad Glorioso, USGS)
Cuban tree frog, U.S. Geological Survey, Brad Glorioso
---
Next Entry