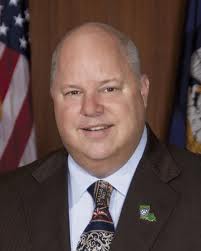 The State Department of Agriculture has been put in charge of establishing the regulations for the legal dispensing of medical marijuana and Ag Commissioner Mike Strain says one of the big questions is how much they will need. Stain says he's in talks with the Louisiana Board of Pharmacy.


"The Board of Pharmacy, is addition to doing their job about the rules and the regulations and the qualifications about the dispensing, they have to tell us what the volume is going to be. So they have to tell us how much to produce."
The legislature has said medical marijuana will only be available to those suffering from glaucoma, cancer and a severe form of cerebral palsy. Strain says they also have questions on the development of the seed that will be used for medical marijuana.
"How much seed does the Ag Center have? How much seed does LSU got? How much seed does anybody in any legal capacity have?"
Strain has been in touch with LSU and Southern's Ag Centers about developing the drug. Strain says they will have an estimate of when the product will be completed once the production facility is built and when the volume of marijuana is decided. He says their main concern is that the product is pure for patients.
"A pharmaceutical grade safe form because this product is going to people that are ill. Think about that. So we have to be safe."