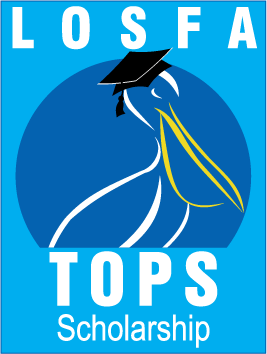 Membership has been announced for a task force that will examine the $350 million TOPS scholarship program for the first time since it was established 20 years ago. Jennings Senator Blade Morrish will chair the committee. He says the panel consists of an array of lawmakers representing both parties and all corners of the state.


"I think it's a real good mix of those folks who can make some decisions and have different options and discuss those opinions concerning TOPS," Morrish said.
Last year, the taxpayer funded scholarship program was only funded at 70 percent, a first since its inception in 1997. That's one reason Morrish authored a resolution to create the bipartisan task force. He says another reason is to reexamine the program because a lot has changed in the last 20 years.
"When it was created we had no community college system in Louisiana. Number two, we didn't have admission standards to our universities. Both of which we have now and may change the way we look at TOPS," Morrish said.
The task force's first meeting is September 6. Morrish says there is a lot of misinformation surrounding the scholarship program, which makes it harder for lawmakers to decide how to alter it. He says the goal of the taskforce is to put together a report of accurate information.
"So they can actually see where TOPS was, where it's come from, where it is today, and be able to make informed decisions when TOPS legislation is introduced," Morrish said.