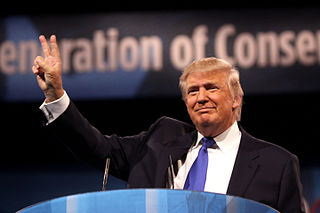 Louisiana's Republican delegation believes President Donald Trump sent the right message in last night's address in front of Congress. Mr. Trump laid out his plans to overhaul the nation's healthcare system, increase military spending and create jobs. Congressman Ralph Abraham of Richland Parish says the President's speech should ease the minds of many skeptics.


"It was to all Americans as Americans, it wasn't a coalition of special interests and it wasn't about minor issues, it was about that big, bold picture."
Early national polls indicate that a majority of viewers approved of the speech and more optimistic about the future of the country. But executive director of the Louisiana Democratic Party Stephen Handwerk remains a non-believer that President Trump will truly make America great again.
"It seems to me that a lot of folks put the bar incredibly low for this president, they were just hoping that he didn't go in and start any major crises that they had to go and clean up and I suppose he might've passed that bar."
Baton Rouge Republican Congressman Garrett Graves says Trump's address to Congress was the best he's ever given. He says this speech was a homerun for Trump and it was very patriotic.
"Really identified some of the core issues that are challenging America. He talked about taxes, he talked about regulations, he talked about putting America first."
Handwerk says he remains unconvinced that the Republicans in Washington will be able to install a better health care system that's currently in place. He says while the president spoke with a measured tone last night, actions speak louder than words.
"A lot of Americans are sitting here scratching their heads wondering which Trump they should believe. Is it the Trump of the campaign, the Trump of the 3 a.m. tweets or is it the Trump that they heard from last night?"