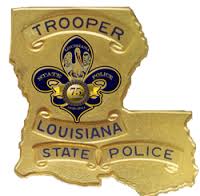 Governor John Bel Edwards announces they will continue to have "an elevated presence" of state troopers patroling New Orleans historic French Quarter. State Police Superintendent, Colonel Mike Edmonson, says a sales tax approved by French Quarter residents last October provides the funding to keep more troopers in the Big Easy
.

"We're actually paying money toward the deployment of troopers over the next five years to the French Quarter area of New Orleans," Edmonson said.
Edmonson says they are also bringing in an additional 170 troopers for the big Mardi Gras festivities this weekend, but that won't hurt their presence in other areas of the state.
"Our deployment is really state wide. Troopers are working to assist local law enforcement," Edmonson said.
Edmonson says additional troopers in the tourist areas of the French Quarter have helped to lower criminal activity.
"What you're seeing is that when they see those troopers, and they see the additional police officers, you know, they go elsewhere, and our desire is for them to leave the state of Louisiana," Edmonson said.