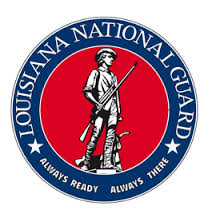 Franklinton Police are searching for a suspect or suspects who broke into 25 vehicles that belong to members of the Louisiana National Guard. Maj. Justin Brown says they believe the thieves hoped over a fence where the cars were parked, while the Guardsmen were training in Slidell.


"While they're out doing that and their property is at this location, somebody takes it upon themselves to go damage that property and steal from them. So it's an unspeakable crime. It's disgraceful," Brown said.
Brown the thief or thieves stole money, electronic, and personal weapons from the vehicles. He says the secure facility is patrolled regularly.
"It's surrounded by fence on all sides. All the gates were locked. So whoever gained entry had to jump the fence and circumvent the security that they had," Brown said.
Brown says there aren't security cameras in place yet because the facility is still under construction, but there are cameras at the entry points. He says they will continue to investigate until the culprit is behind bars.
"When any crime is committed, that person makes mistakes, and whenever they make mistakes, they leave behind evidence, and that evidence is ultimately what is going to lead to them being caught," Brown said.
Anyone with information about this crime is asked to contact the Franklinton Police Department.