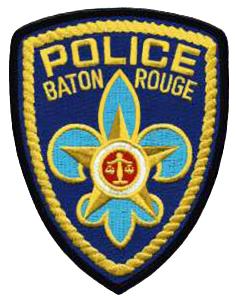 New Baton Rouge Police Chief Murphy Paul will be sworn in today and has a huge task ahead. East Baton Rouge Parish recorded 104 murders in 2017, most of those within the city limits of Baton Rouge. LSU Sociology Assistant Professor Matthew Valasik says Paul must heal any animosity between police and citizens before any progress can be made.

"Trying to reestablish positive relations that have soured in some neighborhoods after the Alton Sterling situation. I'm sure there is still some of that residue hanging over the air."
Paul is a 19-year law enforcement veteran coming from Louisiana State Police. Valasik says this will enable Paul to bring experience and a different perspective.
"If you're just part of the police entity in Baton Rouge, you may not have thought of or looked at a situation or problem in the same way as a different agency and hopefully that will work in his favor."
Valasik says one way Paul can help reduce crime in the city is to try to decrease crime by following the pattern of how New York City did it. Valasik says there is one big difference between the two cities.
"Manhattan and New York City has a lot of money and resources to do things and we don't. That becomes kind of the challenge of what can you do without the financial resources to do that."