Posted on 1/20/2018 5:08:00 AM.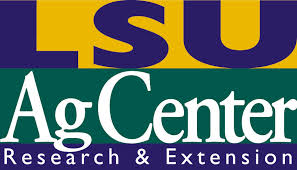 New Year's resolutions are starting to fall by the wayside for many people as day to day realities clash with their bold plans. LSU AgCenter nutritional specialist Elizabeth Gollub has a suggestion for those who are having a hard time maintaining their healthy habits…
AgCenter, LSU, health
---
Posted on 1/20/2018 4:10:00 AM.
A 9.7 million dollar grant was awarded to a UL Lafayette consortium to study the Tuscaloosa Marine Shale oil deposit that stretches across central Louisiana. A study from the 80s indicated that Louisiana could be sitting on nearly seven billion barrels of crude oil. ULL Professor Mehdi Mokhtari (med-e mowk-tari) says the grant will help scientists unlock the shale's potential.
oil, ULL, grant
---
Posted on 1/19/2018 1:43:00 PM.
The Louisiana Public Service Commission wants to know why utility customers were asked to reduce energy consumption for a time Thursday morning over concerns the grids may not be able to handle the high demand in the cold. PSC Chairman Eric Skrmetta says nobody's power was going to be shut off.
Louisiana Public Service Commission, Eric Skrmetta, Midcontinent Independent System Operator
---
Posted on 1/19/2018 11:52:00 AM.
Roads were shuttered and pipes shattered as Louisiana suffered record lows this week. Many Louisianans woke up to the sound of running water and nasty surprises across their property. Pipes "R" Us owner Danny Griffin says there's a good way to avoid the hassle going forward.
busted pipes, plumbing, arctic blast
---
Posted on 1/19/2018 11:25:00 AM.
The Commissioner of Higher Education Joe Rallo is concerned about the possible lack funding for the TOPS program. Governor Edwards will present his budget proposal on Monday, which was delayed due to this week's weather. Rallo says if funding for TOPS is eliminated, it will be devastating for students who benefit from the program.
"Our students right now are making decisions as to where they're going to go to college. And having to wait until the end of June to find out if there's going to be funding if there's going to be TOPS support, is very, very disastrous because they're starting to make decisions to go out of state or just not go to school."
More
TOPS, Joe Rallo, budget concerns
---
Posted on 1/19/2018 3:22:00 AM.
A legislative task force is recommending Louisiana loosen its restrictions on where gambling can take place. The task force put forward two recommendations to make bayou gaming more nationally competitive. Lake Charles Senator Ronnie Johns says one of those proposals involves allowing riverboat casinos some inland real estate.
riverboats, gaming, gambling, Ronnie Johns, Louisiana
---
Next Entry