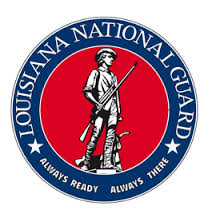 It's a timely gift for members of the Louisiana National Guard's 1023rd Engineer Company, as the unit returns Thursday from a 10-month deployment. Over 150 soldiers will arrive in Monroe on Christmas Eve, after spending much of 2015 in Kuwait. Ross Bethea is the Captain of the 1023rd Engineer Company.
"Man it's the best Christmas present we can ask for," Bethea said. "All my troops are excited to see their families and everyone can't wait to get home."
Betha says they also completed missions in Iraq, Jordan and Afghanistan. He says during the course of their deployment they helped strengthen facilities and living conditions for Kuwaiti and ally forces.
"They've been building office work spaces, constructing gymnasiums, it's been wonderful," Bethea said.
Betha says none of the soldiers from the 1023rd were injured or killed during their deployment. He says the experience for everyone involved was tremendous.
"I've been in the military for 17 years now and to be able to lead 156 motivated individuals to do such a thing, it's been the most gratifying thing in my life," Bethea said.