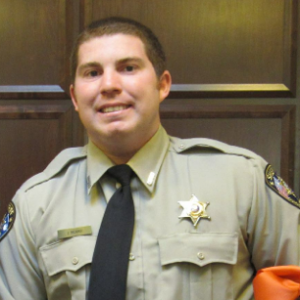 It's a sad day in Ouachita Parish, as the community mourns the loss of 26-year-old Sheriff's Deputy Justin Beard. State Trooper Michael Reichardt says Beard was responding to a burglar alarm early Sunday morning on Highway 34 when he was involved in a crash.


"He lost control of the vehicle, exited the left side of the roadway, struck a dirt embankment, and his vehicle began to overturn. So unfortunately he did not survive this crash," Reichardt said.
Reichardt says the roads were wet from rain, and Beard was not wearing his seatbelt. Beard was a deputy at OPSO for over three years and leaves behind a wife and three young children.
"It's a terrible thing. He had small children and was a young guy. It's a terrible thing to happen to anybody," Reichardt said.
Glenn Springfield with OPSO says it's been a tough day for everyone at the department.
"It's tough. Anytime you lose an officer and someone that you know and work with, it's tough. We're asking people to remember our department in their prayers and especially the family of Deputy Beard," Springfield said.