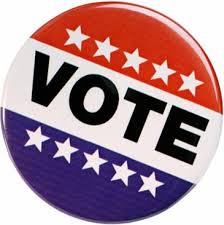 Three months ahead of the October 14 election, more than half of the races have already been settled. Candidates in 41 races had no opponents, while 16 saw no candidates at all. Secretary of State Tom Schedler says they saw a similar rate just over a year ago when 44 percent of the races were settled before reaching the ballot.


"We have an inordinate amount of no challenges to incumbents. We're now seeing a trend in smaller jurisdictions where no one qualifies," Schedler said.
Schedler blames the public's frustration with government for the disinterest in running for public office. He says these positions don't pay much, and they come with a lot of stress. He says these demanding jobs are true public service.
"I've just never seen so much cynicism. You can get on the phone. You can spend 30 minutes with them. You can give them statistics. You can talk to them, and at the end of the day they still cuss you out," Schedler said.
Schedler says in cases where an incumbent is unopposed, he or she is simply reelected. He says the law used to allow his office to reopen qualifying if no one qualified, but often times they still wouldn't see any candidates. That's why there's a new policy for such occurrences.
"The mayor or whoever the jurisdiction is can appoint someone to that position, whether it be an alderman position or chief of police, whatever that position may be, and they operate as such," Schedler said.