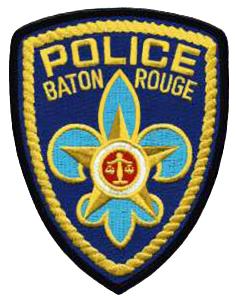 Authorities say a pawn shop burglary in Baton Rouge is part of an alleged conspiracy to kill cops. Baton Rouge Police Chief Carl Dabadie says four suspects allegedly robbed a pawn shop late Saturday night to steal guns and ammo. He says a police unit responded to the burglary and took one suspect into custody.


"We learned from that suspect that was taken into custody that the reason the burglary was being done was to harm police officers," Dabadie said.
pasting
17-year-old Antonio Thomas, 20-year-old Malik Bridgewater and a 13-year-old male have been arrested in connection with the burglary, and 23-year-old Trashone Coats was arrested after trying to purchase one of the stolen guns. Dabadie says police are still trying to find another suspect and the rest of the stolen guns.
"Investigators are working together to apprehend the rest of the suspects in this case. Of the 8 actual firearms that were taken, 6 have been recovered, and there's still two at large," Dabadie said.
Dabadie says this threat against law enforcement is the reason police showed up to the Baton Rouge protests in SWAT gear on Sunday. He says they can't take anything for granted following the attack in Dallas last week.
"We have been questioned repeatedly over the last several days about our show of force and why we had the tactics that we had. Well this is the reason, because we had credible threats against the lives of law enforcement in this city," Dabadie said.