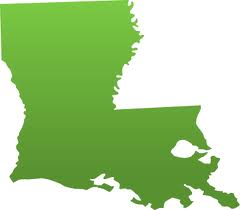 Michelle Southern reporting.
The Board of Regents approved a plan which would create a uniform policy for Louisiana's colleges in how they deal with sexual assault claims. Higher education commissioner Joe Wallo says higher ed institutions have to develop a protocol to follow when someone comes forward with a sexual assault allegation.
"Who will hear that, how it will be handled, how do they make sure that the student is valued but also that everyone gets fair treatment," said Wallo.
Wallo says all of their campuses are engaging in some type of education and prevention programs with their students when it comes to sexual assault, but they wanted to work to create a common expectation.
He says they are all about letting the students know leaders are there to help and to listen.
"We want to make sure students have an avenue and can be heard," said Wall. "And if there is an issue then there are remedies and recourse."
Wallo says colleges must work with local law enforcement on response efforts and also ban retaliation against someone who files a sexual misconduct complaint. He says the policy is a process that first starts with the evaluating the complaint.
"Making sure that individual gets the type of treatment and council whether it's medical or whatever they need," said Wallo. "And that will vary by campus."