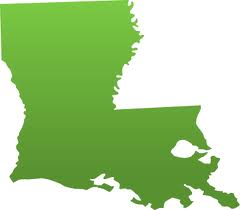 In other states, several Congressional races are set to come down to the wire, but in Louisiana, the state's six U-S House members are expected to win re-election with relative ease.
UL-Lafayette Political Science Professor Pearson Cross says the only district showing signs of life is southwest Louisiana's 3rd, where incumbent Clay Higgins faces a well-funded Republican challenger.


"Rudy Giuliani supporting he other Republican Josh Guillory, and there's a strong progressive candidate in the race, Mimi Methvin, seeking to mobilize black voters and liberals."
Higgins has received the President's endorsement.
Bucking national trends where urban/suburban districts are flipping from Republican to Democrat, the Baton Rouge based 6th district is expected to be a rout for incumbent Garrett Graves. But Cross says the 6th is a special case, where the more democratic section of the city was cut out in 2010 redistricting.
Voters will also decide on a Secretary of State's special election race that is projected to go into a December runoff.
"Liberal voters were written out of his district and incorporated into the 2nd district extending up from New Orleans. Garrett Graves has a somewhat whiter district then he would have had otherwise."
But Cross says away from congressional races, Louisiana voters will have one, major chance to reshape their state with the number two amendment option. That's the one that would require unanimous jury verdicts in felony cases. Cross says indications of higher turnout bode well for the historic change.
"When more voters come out they would in a case like this probably push amendment number two over the top."
Unanimous juries has been endorsed by both major state parties, but it opposed by several state DAs who say it's an onerous requirement.