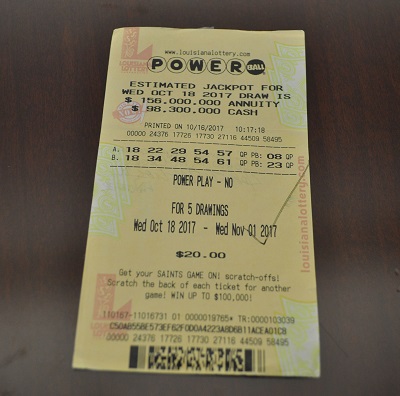 The Powerball jackpot for Saturday night's drawing is up to 330-million dollars. Louisiana Lottery spokesperson Kim Chopin says no one has picked all six numbers of the multi-state lottery game this year, which has resulted in one of the largest jackpots in the game's history.


"We're all the way up to the number ten spot, this is the tenth biggest Powerball jackpot ever!!!"

Chopin says you can purchase tickets for Saturday night's drawing until nine P-M on Saturday.

"Just remember when the jackpot gets big to play responsibly, because it only takes one to win."