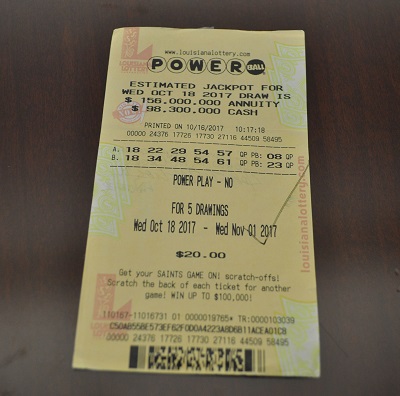 The Powerball jackpot is up to $535 million since no one matched all the numbers in the drawing Wednesday night. Louisiana Lottery spokesperson Dustin Annison says this is the fifth largest jackpot in the history of the game.


"It's very exciting. This is the first time it's been over $500 million since that record jackpot we had back in January 2016 when it hit almost $1.6 billion," Annison said.
Annison says the cash payout value of the jackpot is a whopping $340 million. He encourages everyone to play responsibly since it only takes one ticket to win. Players need to get their tickets before 9 p.m. Saturday night for their chance to win.
"As soon as you buy your ticket, we recommend you sign the back of it immediately. It's going to be claimed by whoever's signature is on the back so that's the most important thing to do," Annison said.
It's the fifth largest in the history of Powerball and the eighth largest in U.S. lottery history.