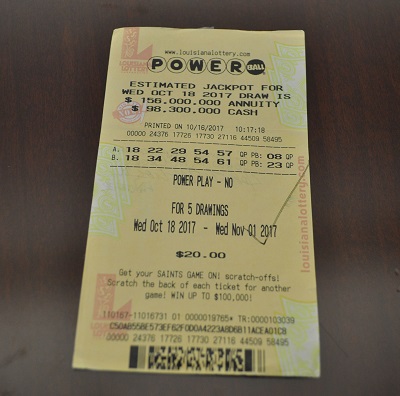 Tonight's Powerball Jackpot is a whopping $422-million. Louisiana Lottery Spokesperson Kim Chopin says this jackpot has been growing since May 7th when it was last hit at 430 million dollars, which was the 5th largest Powerball jackpot.


"So we're looking at two top 10 Powerball jackpots back to back, really giving players those big jackpots they really like."
The cash value for tonight's grand prize is $291-million. Chopin says even if you don't win the jackpot, there are other Powerball prizes to be won. She says you can win a prize just for matching the red Powerball number.
"During this particular run, we have had some really big winners, we've had 5 people win $50,000, we've had one person match all 5 white ball numbers and win $1 million."
Chopin reminds players who are buying a large number of tickets, with coworkers or friends, there are some good guidelines to follow. She says have a written record that shows who's in and how much they contributed.
"Be aware that only one legal entity or person can claim a prize, the tax liability can be split up but you may want to talk about that a little bit in advance."