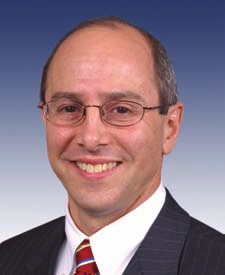 Lafayette Congressman Charles Boustany's PROTECT Act to help the Louisiana seafood industry has been signed by President Barack Obama. Boustany says this legislation will give domestic seafood a fair shot at competing against foreign imports who up until now have been able to undercut our producers using illegal practices.


"What the PROTECT act does, it creates a series of very strong tools that enables customs to stop these types of illegal practices before these things enter our market."
Boustany says this legislation can keep illegal crawfish and seafood products produced outside the United States from ever leaving their country of origin.

"It also educates our customs people on these practices so they're more attune to stopping it. It creates a much more integrated reporting practice between different agencies."
Boustany says the PROTECT Act will help Louisiana producers expand their markets around the country. He says if other countries want to sell seafood in the United States, they need to play by our rules.
"Right now, we've seen far too many unfair practices entering into our market illegally with seafood produced either by slave labor or using illegal antibiotics or other chemicals."