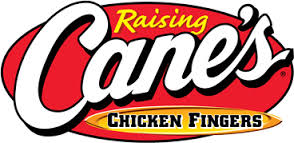 Mangers and operators of Raising Cane's attended a conference recently in Baton Rouge, celebrating the company's success since opening its first store near the LSU campus in 1996. CEO Todd Graves announced big expansions are taking place.
"We actually have two really exotic locations, Alaska and Hawaii that we'll be growing into. I went to Alaska to raise the money for Raising Cane's by commercial fishing. Also too, I got married in Hawaii."
The company will also expand to New Mexico, giving 360 locations in 26 states, making them a top 100 choice among fast food chains in America. 80 new locations are planned for this year. Stores are also operating overseas in the Middle East. Graves says he is very specific as to what he expects from each operation.
"For us to go establish a new market, it takes quite a bit of lead time. We're actually at 18 months out when we do. We train an entire team. Because my idea is to run it just out of Baton Rouge. I want them to recreate what we created here."
He's proud to show his store managers who come into Baton Rouge how things started. They all get to work for a short time in store number one.
"We all work the late night shift at the mother ship, Cane's one at the north gate of LSU and really teach that about what it was to start and where we're going."